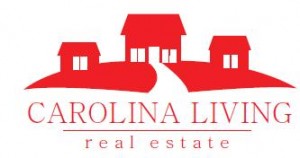 If you are looking for a home for rent please click here.
Carolina Living Property Management is located in Huntersville and Charlotte, North Carolina. We take pride in providing our clients the highest level of service possible. Our goal is to make owning investment properties in the Charlotte, NC region profitable and worry-free.
From collecting rents to making repairs, we know how stressful and time consuming it can be to own investment property. We know the concerns and challenges that all rental property owners have and we manage each and every rental property as if it were our own.
Testimonials
_____________________________________________________________
"When my home would not sell, wed needed to seek the services of a property management company when we were moving from the Lake Norman rman area to California.  We needed to to rent out our home. as fast as possible. Carolina Living Property Managmment was referred to us by our realtor at the time and we immediately knew why.  The care and expertise of Carolina Living Property Management was second to none. They defined what customer service was all about as it pertained to our anxity and finding a tenant.  They set up everything that was required in order to create a seamless transaction between us and our tenant. Carolina Living Property Management has managed our property for two years and throughout that time, we never had any issues with the way in which they managed our property. If anything went wrong with our home, they were quick to step in and find an appropriate resolution. We highly recommend Carolina Living Property Mangement to any client or co-realtor looking for a high quality, customer service oriented property management company.  Carolina Living will always be my property management company of choice!"
Lisa Jennings
Carlsbad, Ca.
____________________________________________________________
1.  I am very satisfied with Roby's customer service.  He has been fantastic to me and I even have a copy of an email between my tenant and Roby where the tenant says that he's "the best landlord ever"…or something to that effect.
2.  I receive my rent payments on time.  Roby deposits them directly into my account.
3.  Roby has found me a tenant quickly since I started using him, and they have already signed a second year lease.  He did a very thorough background check.  They have never missed a payment.  In July my fiance and I stopped by the house and it was pristine!!  The house looked better with them living there than when I lived there : ) I was so impressed and thrilled to know that the house was in such good hands!
5.  I absolutely would recommend him to my family and friends.
I was introduced to Roby through my girlfriend/realtor who used to work with Roby.  She had listed my house and when it didn't sell as quickly as I needed it to and I was moving, she gave me Roby's name to get renters in the house.  If I remember correctly, he found the fabulous couple who currently rents from me in less than 2 months.
Jamie Pollock – Myrtle Beach, SC
____________________________________________________________
Hello Roby,
I hope this email reaches you, this is the only email address I could locate for you.  I wanted to let you know just how much my husband and I think of Lisa Rosenbaum.  We have been looking for a rental house since about August, and have contacted many different realtors that were only interested in showing homes to buy because of the commission difference.  I found Lisa by accident through calling you one day.  You were busy showing a property, so you sent her to meet us.  She was absolutely wonderful.  She showed me I would guess 25+ houses and never one time made me feel like she she did not want to be there.  I cannot say enough good things about her, and want you to know that if it was not for her we would probably still be looking for our perfect house.  Please pass this information along to her, and we hope you both have very Happy Holidays and a safe new year!!!!
Sincerely,
Josh, Amanda, Isabella, Makenna, Alyssa and Gabriella Winkler
____________________________________________________________
We Strive to Maximize Profits and Minimize Headaches:
We Maximize Profits by:
Obtaining the highest market rent possible for your rental property and immediately providing a timely turn around of your vacant properties so they can be re-rented quickly. We keep expenses low by providing maintenance services through our own maintenance staff instead of using more expensive contractors.
We Minimize Headaches by:
Handling all tenant calls for maintenance, supervising and inspecting all major repairs of the homes, and thoroughly screening all applicants to provide the most qualified Tenants possible.
With Carolina Living, you can be assured that you and your tenants will receive comprehensive management services with a personal touch. We'll handle the day-to-day management of your rental property while you enjoy the benefits of ownership.
So, if you're looking for a property management company in the Lake Norman and Charlotte, NC region to Maximize Profits and Minimize Headaches for your rental property look to Carolina Living Property Management.
We aggressively market your property.
Available rental properties are placed in the local Multiple Listing Service that over 3000 Realtors access. "For Rent" signs are prominently displayed on the rental property and an extensive marketing program is launched through Internet advertising.
Prospective Tenant Screening
All prospective tenants are screened by our staff. Applicants go through a detailed application process that involves contacting current and past landlords and credit and criminal background checks.
Preparation of Lease Contracts for Your Rental Property
We prepare legal lease contracts within all real estate law and Fair Housing guidelines to execute and enforce rental payments, tenant responsibilities and all terms of the lease for your rental property. All lease contracts are thoroughly reviewed with the tenants upon initial signing to explain their obligations.
Management Services For Your Rental Property
Collection of Security Deposits and Monthly Rents
We collect all security deposits and monthly rents, deduct any expenses and send the balance to the property owner or direct deposit it into your account.
Move-In/Move-Out Inspection of Your Rental Property
We personally conduct move-in and move-out inspections to ensure there is no damage to your property and to make deductions from security deposits.
Preparation of Monthly or Annual Statements
We provide detailed monthly and annual statements of income and expenses. This gives you a clear picture of how your rental property investment is performing and makes tax preparation simple.
Maintenance Services For Your Rental Property
Response to all Tenant Requests
Tenants call us directly and we coordinate all repairs on the rental property that are the responsibility of the landlord. Plumbing, HVAC and electrical problems are all given 24-hour service. This helps to build tenant loyalty and maintain the value of the rental property.
Coordination of Contractors
For major repairs and renovations on your rental property we obtain bids from contractors in order to keep costs low. Rental Property owners are contacted for approval of any major repairs. We coordinate and schedule repairs with the tenants and the contractor.
Inspection of Completed Repairs of Your Rental Property
All major repairs performed on your rental property are inspected thoroughly to ensure that quality workmanship has been provided.
Recommendation of Improvements of Your Rental Property
We will provide semi annual surveys of your rental property and report inspection results and recommendations for preventive maintenance as well as improvements that will protect and increase the rental value of your investment.