Charlotte Property Management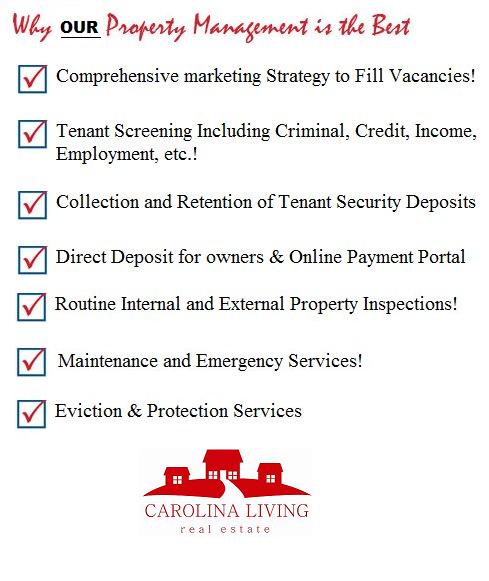 In addition to the services above, we go the extra mile on not so obvious services. We can offer references from our homeowners but every company can do that. What sets us apart is that we can also offer references from our tenants.  While our representation focuses on our Charlotte area homeowners, we also make sure our tenants get the personal touch. This is how we get tenant retention!
Another big plus to our owners is our commitment to offering them selling discounts with they decide to list.  As a valued client, list your home with us when it is time to sell and we will discount our commissions and still give great service!  Ask us!