Normal wear and tear is a subject that comes up every time a tenant moves out of a property. We have learned that if you communicate the normal wear and tear definition up front with tenants and owners, life is easier for all parties.
What is Wear and Tear?
The state of North Carolina, through the attorney general, produces a document every year that talks about tenant rights. The answer to what is normal wear and tear is often included in that document. We use the information from the attorney general as well as our own 12 years of experience to produce a document of our own that addresses normal wear & tear. Our owners and tenants sign off on it, establishing the agreed-upon terms of normal wear and tear and how it's handled.
Property Management Charlotte
Our property management experience has shown that certain things come up most often. Holes in the walls, carpet condition, and cleanliness are the areas that are hardest to nail down when it comes to defining normal wear and tear. It's important that everyone understands up front what the rules are and what the expectations will be. If a tenant leaves the house filthy, that's not normal wear and tear. A few holes in the walls from pictures that were hung will be considered normal wear and tear. Normal wear on carpet is normal, and the owner's responsibility. However, if there are stains on the carpet or evidence of pet accidents, that's not normal, and the tenant will be responsible.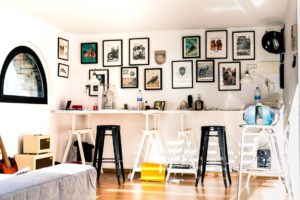 We have this covered, based on the document created by the state and our own experiences. Everyone agrees to what is wear and tear and what isn't, and that eliminates a lot of security deposit problems and disputes at the end of a tenancy.
If you have any questions about how we handle this, or you'd like to know more about Charlotte property management, please contact us at Carolina Living Real Estate.