Charlotte Real Estate Investing – Set your Goals for 2018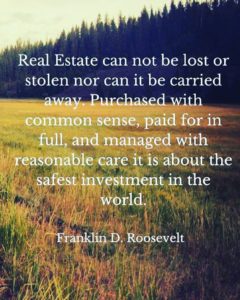 If you think about it, many very successful people have increased their wealth with Real Estate Investing.  Charlotte Real Estate has a huge market for investors and we can help you pick the right property in the right location.  We have years of experience helping investors make sound decisions on  the right property.
Franklin D. Roosevelt was not a dumb man!  Forget the politics and Look out Donald Trump made his…
Learn More about Real Estate Investing 
Contact me to get started.